Don't forget to download the school app. On an iphone-the app is searchable by entering "Colmesneil ISD". On an android, enter
http://bit.ly/2KKgL0m
in your web browser. You will be able to install the app from that link.

Lady Dogs started off strong in the Deweyville Tournament. They beat Bridge City JV 42-22. Then fell to West Orange Stark 23-41 in a hard fought game. We will play in the third place game at 2:00 Saturday in Deweyville.


Welcome to our new website and app!

Elementary and JH will travel to West Sabine Elementary and Middle School for UIL on Tuesday and Wednesday. 12-3 and 12-4. Let's go, Bulldogs


Check out the December School Events. Lots of exciting things happening at CISD.

Elysian Fields Results This past weekend the Bulldog Speech Team traveled to Elysian Fields for a tournament. Overall the team was very successful. The results include: Autumn Rose 1st in Lincoln-Douglas with a perfect score, she also took second in Informative Speaking Morgan Belt and Ethan Eveland placed 2nd in CX Debate, Morgan also placed 3rd in Informative Speaking and Ethan placed .4th in Persuasive Speaking Thaddeus Woods placed 6th in Persuasive Speaking Nathaneil Rackley placed 6th in Informative Speaking Scott Eddins placed 1st in Poetry with straight ones on all ballots. Lindsey Courtney placed 3rd in Poetry and 5th Informative Speaking Avery Broussard placed 4th in poetry In Prose Kaci Ferguson placed 1st with a perfect ranking in all rounds. Susie Dobbins placed 3rd. This weekend the team will be travelling to Center.

The Jr. HIgh Girls Basketball team will start their season on Monday, Nov. 11 in Warren. The girls will take on the Warren Lady Warriors. According to 8th grade student Kathy Martinez, "the team is growing stronger each practice and ready for the first game." Take the short drive to Warren and support the Jr. High Girls Basketball team. Go Dogs!! Make sure you attend the football game Friday night. The CHS twirlers have a special performance planned for the last home game of the season. The twirlers are excited to show off their skills during half time. Senior Night will be held this Friday, November 8 at 6:30 pm. Seniors from Band, Football and Volleyball will be recognized at the pre-game festivities

JH Football game at 4:30 today in Burkeville.

Volleyball Bi-District Tonight! Support your Ladydogs at 5:30 pm at the Warren High School Gym.
Testing, 1-2-3!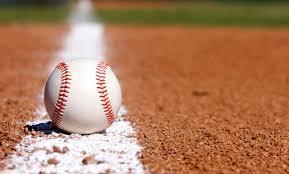 We're excited to announce a new student--Johnny Appleseed!