Beta Club Induction Date Change to 12-13-2021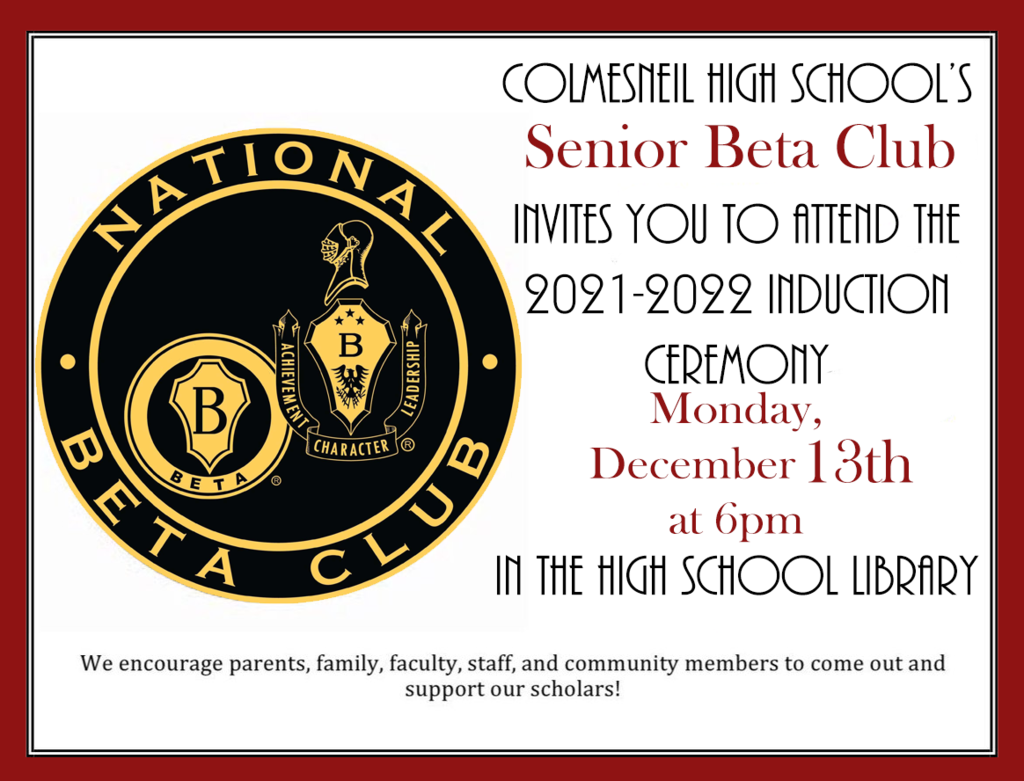 PTO Meeting for PreK-12th grade.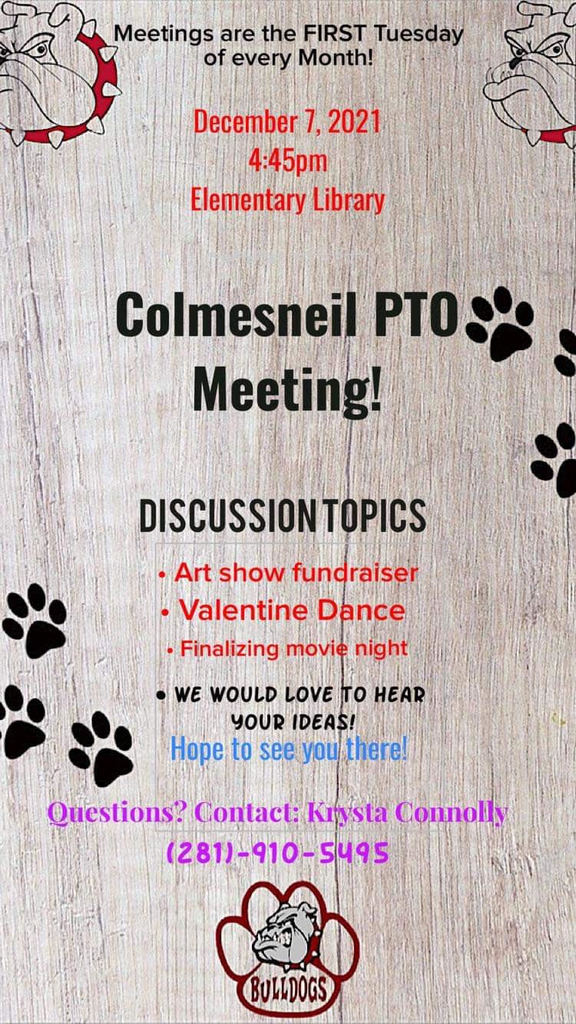 Tyler County Area Go Texan Scholarship - Application Deadline 05/01/22 - All certifications and majors are eligible for this local scholarship. You do not have to major in an agriculture related field. Trade schools, community colleges, and 4-year programs are all accepted. One Tyler County senior will be awarded a $20,000.00 scholarship! In addition, the Tyler County local scholarship committee will give away one scholarship to a senior from each of the other schools. This means a Colmesneil student will win a scholarship! 💰🎉 See Mrs. Franco for your application.

Friday, 11-19, the boys basketball game @ Burkeville will begin @ 5pm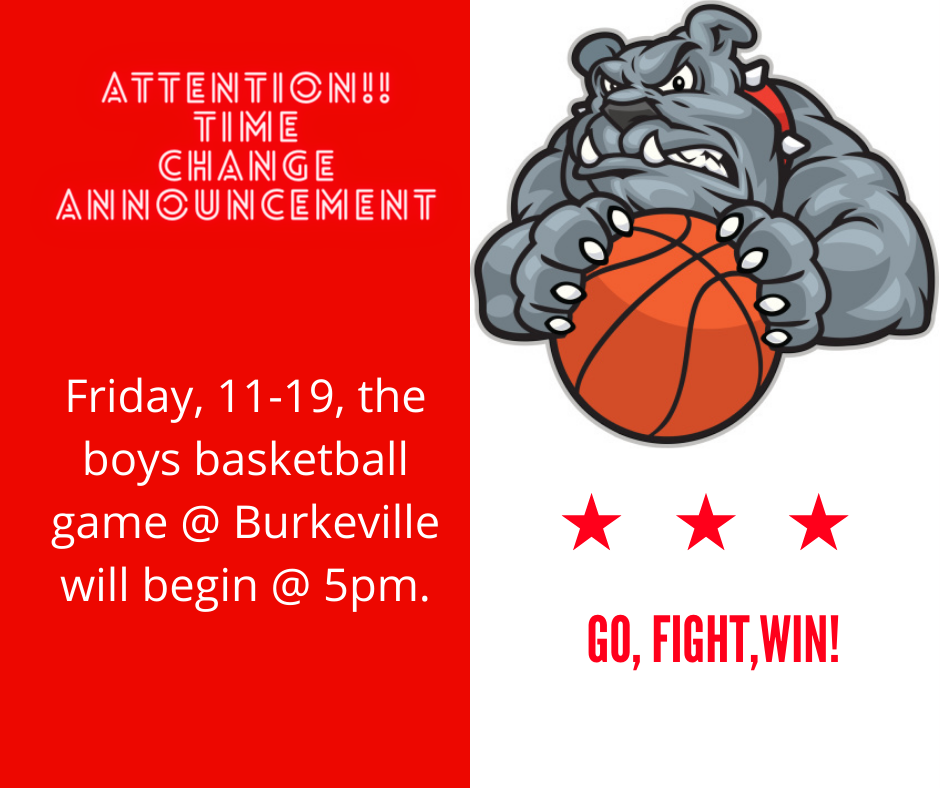 Please join the Colmesneil ISD Bulldogs as we thank all active and former military personnel for their service and sacrifice in defending our country and keeping us free! Thursday, November 11 at 1:00pm. RB Moffett Gym.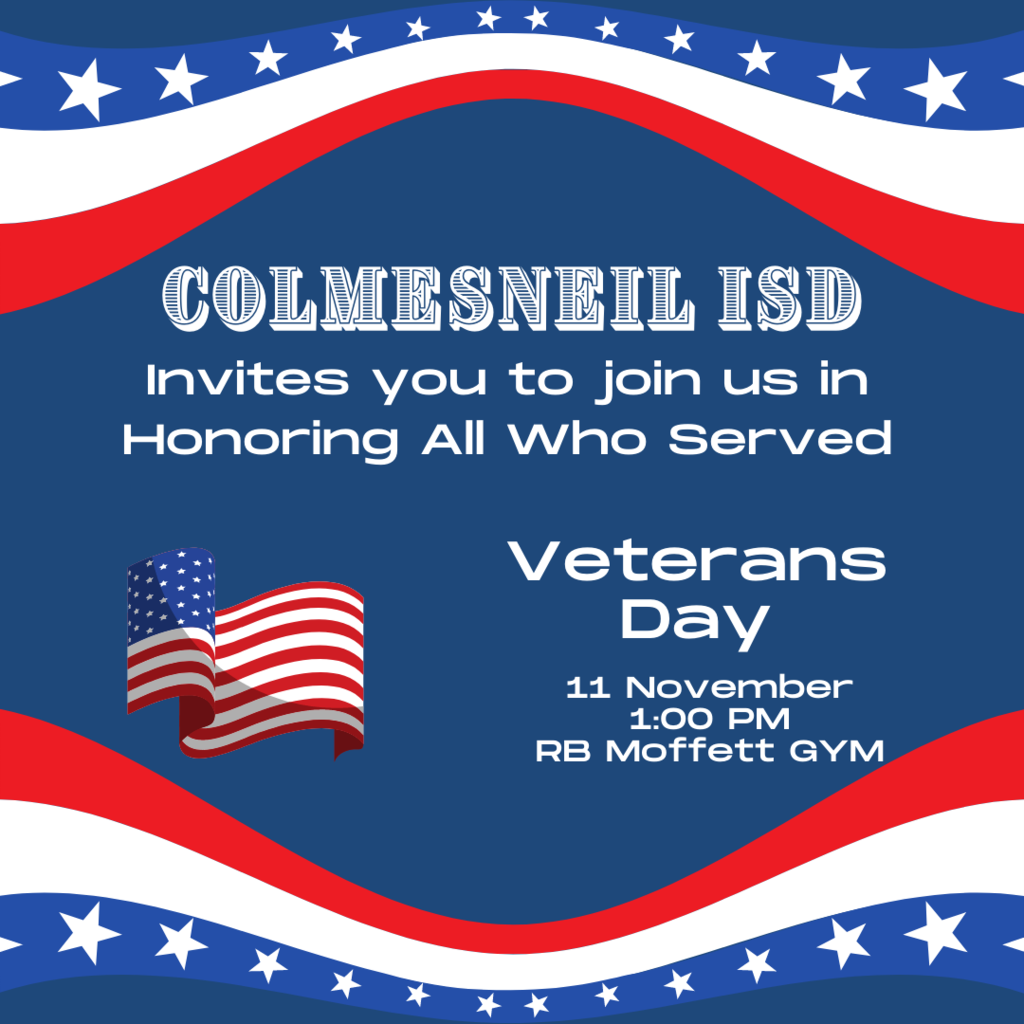 Better Business Bureau Serving Southeast Texas "Student of Integrity" Scholarships - College or Trade School - Application Deadline 03/07/2022 Selected students receive scholarships of $2,500.00 each! Applicants may plan to attend college or trade school. Competition for this scholarship is limited to students in only nine Southeast Texas counties, which means your odds of winning are higher! Click here for more information and the online application:
https://www.bbb.org/local/0845/setx-student-scholarships

Live Más Scholarship - Application Deadline 01/11/22 Applying is easy—no grades, test scores or essays. Create a video (minimum 30 seconds, maximum 2 minutes) showcasing your passion, how you are currently pursuing it, and how you'll use it to make a difference. It could be a short film, animation, or a simple testimonial. This isn't about how well you can make a film—they want to learn more about you, your passion, and how you plan to make a positive change in your community and beyond! This is not needs or achievement based; it is a passion-based scholarship program.
https://www.tacobellfoundation.org/live-mas-scholarship/

Planning to Pursue a Vocation Immediately After High School Instead of College? This Grant is For You! TESA Vocational Grant - Texas Applicants Only - Application Deadline 03/11/22 The TESA Vocational Grant Program is open to any prospective student, 18 years of age or older, planning to pursue a vocational/technical (VOC/TECH) course within the State of Texas. While graduating high school seniors may apply, the program is not limited to high school students. Applications may be downloaded at the link below:
https://texaselks.org/wp-content/uploads/2021/09/Voc-Grant-Auto-Application-2022.pdf

TESA Essay Contest (Scholarship) - Texas Students Only - Application Deadline 02/25/22 The Texas Elks State Association Essay Contest is open to any Texas high school student who is a citizen of the United States and a resident of Texas. Access the application and essay topic at the link below. Scholarships of $1000.00, $800.00, and $500.00 will be awarded for the top three essays.
https://texaselks.org/wp-content/uploads/2021/09/Essay-Auto-Application-2022.pdf

GE-Reagan Foundation Scholarship Program $10,000 Per Year! - Application Deadline 01/06/22 This program annually provides college-bound students with $10,000 renewable scholarships - up to $40,000 total per recipient. Awards may be used for education-related expenses, including tuition, fees, books, required supplies, and on-campus room and board. Applicants must have a minimum 3.0 GPA and plan to enroll in a full-time undergraduate course of study toward a bachelor's degree at an accredited four-year college or university in the United States for the entire upcoming academic year. Additional information, eligibility requirements, and a link to the online application are available at this link:
https://www.reaganfoundation.org/education/scholarship-programs/ge-reagan-foundation-scholarship-program/

TESA Teenager of the Year Scholarship - Texas Students Only - Application Deadline 02/25/22 - The Teenager of the Year Scholarship Contest is open to 2022 graduating High School Seniors who are citizens of the United States and residents of Texas. Applicants will compete for scholarships based on scholastic achievement, leadership and extra-curricular activities, and character. Male and female applicants will compete separately for three scholarships ranging from $1000.00 to $2500.00 each. Applications may be obtained by clicking here:
https://texaselks.org/wp-content/uploads/2021/09/Teenager-of-Year-Auto-Application-2022.pdf

Elks Most Valuable Student Scholarship - Application Deadline 11/15/21 The Elks National Foundation Most Valuable Student scholarship contest applicants will be judged on scholarship, leadership, and financial need. Applicants compete for scholarships ranging from $4,000 to $50,000. To learn more about the MVS Scholarship and to begin your online application, click here:
https://www.elks.org/scholars/scholarships/MVS.cfm

TESA Four-Year Scholarship - Texas Students Only - Application Deadline 02/25/22 The Texas Elks State Association Four-Year Scholarship Program awards six scholarships to students from the 2022 graduating classes of Texas high schools. Each award will be in the amount of $1,250.00 per year for the 2022-2026 academic years, for a total of $5,000.00 per award. Applicants will be judged on financial need, scholarship, leadership and extra-curricular activities, and strength of character, and must be seeking a four-year Bachelor's Degree. This application may be obtained at the following link:
https://texaselks.org/wp-content/uploads/2021/09/TESA-Scholarship-Auto-Application-2022.pdf

H-E-B Scholarship for UIL Participants - Texas Students Only - Application Deadline 01/28/22 H-E-B is a Corporate Sponsor of the UIL and has an annual H-E-B Scholarship Program for Community Service Excellence opportunity. There will be 15 total winners – 5 each in music, academics and athletics – and each will be awarded $2,000 from H-E-B. Nominees must have the following submitted to
https://www.sportsinaction.com/scholarship/
by no later than January 28, 2022: Minimum 3.3 GPA Number of Community Service Hours completed in the last 12 months Community Service Verification Letters to document the number of hours submitted A Letter of Recommendation A Short Essay (500 words or less) on the topic: "What does Community mean to you?"

Sam Houston Electric Cooperative Scholarships - Application Deadline 2/4/22 Each year Sam Houston Electric Cooperative sponsors a scholarship program for high school seniors whose parents or legal guardians are active Sam Houston EC members. Students who plan to attend a 4-year college or university, trade school, community college or junior college, or business college are eligible. The awards include $3,000 ($1,500 per semester) scholarships and $1,500 ($750 per semester) vocational scholarships. The scholarship application can be downloaded at the link below, or students may see Mrs. Franco for a printed copy.
https://www.samhouston.net/media/Scholarship-Application-2022.pdf

HOMECOMING REMINDERS: - Parade lineup at tomorrow at 5pm. Starts at 5:30. We encourage local business to participate in the parade and paint the town RED! - Pep rally will immediately follow the parade on the football field. - HOCO Dance after the pep rally for 9-12 CHS students only. Tickets are $5. HOCO COURT WILL BE ANNOUNCED AT THE DANCE! - Friday: Coronation lineup at 5:30 on the west end of the field. Starts at 6. - Game Kickoff at 7pm. Colmesneil vs. Wildcats. LET'S GO BULLDOGS!!!!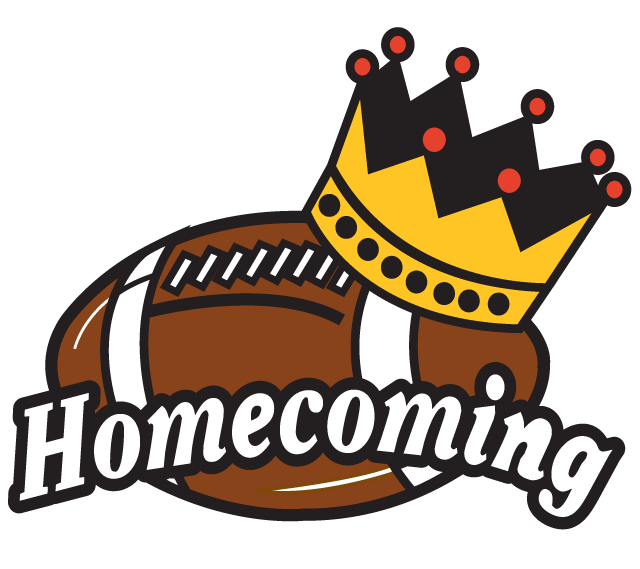 Texas Association for College Admission Counseling (TACAC) is hosting virtual college fairs Tuesday, October 26 and Wednesday, October 27 from 4:30 - 8:15 pm. Each fair will kick off with a college knowledge session about applying to college and paying for college. These sessions will be led by college admission and financial aid experts. Following these sessions, students will have the opportunity to hear from representatives from over 150 colleges throughout the country. The student registration site is available at
https://www.strivescan.com/texas/
.


Drug Free/Homecoming Spirit Days Monday- Elementary will sock it to drugs. Wear crazy socks. High School won't let drugs make you see double. Find a twin and dress alike. Tuesday- Elementary will not get mixed up with drugs. Wear mismatched clothes. High School will dress as something that begins with your first initial. Wednesday- Both campuses have a bright future without drugs. Wear neon. Thursday-Both campuses will team up against drugs. Support your Bulldogs with red/white.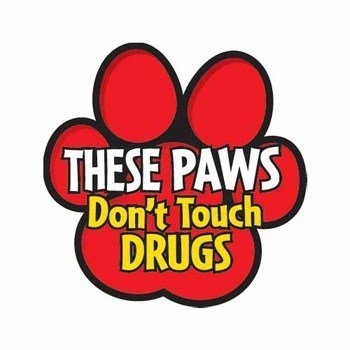 Please do not bring pets to extracurricular activities.